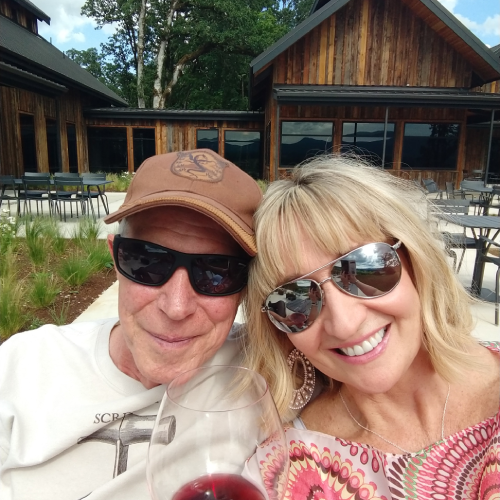 So, what's in a name?
Everyone asks and we love that!
Bill and I had planned to name our wine Ten Peaks Vineyard to keep consistent with our vineyard name. But, just prior to printing our labels we found out an Argentinian company started selling their 'Ten Peaks Vineyard' wine in California. And, just like that….we needed a new name.
40:31 Wines tells the story of our giant leap of faith in buying 55 acres, of which included 7.5 acres of Pinot Noir grapes planted in 2009. We weren't looking to buy that much land, we weren't looking to buy a vineyard right then, we weren't looking to buy anything in McMinnville, Oregon. But God had different plans for us. We had some financial hoops to jump through as I had just been laid off from my corporate job. But we felt strongly this was supposed to be our land, so we cashed in my 401K, moved around other savings and by the skin of our teeth pulled it all together As it turned out, on my official last day of my corporate job, our offer was accepted. And just like that Bill and I owned a vineyard and I suddenly had a brand-new career!
Thing is…and this is the important part….we knew nothing about the wine industry, nothing about farming, about grape vines…nothing! And yet, we were so excited, so scared, so excited, a daily roller coaster of emotions.
So, what's in a name?
40:31 Wines refers to Isaiah 40:31, a long-time favorite bible verse. It's a beautiful poem about Trust, no matter what – trust and you will find strength. The actual verse goes like this:
For those who trust in the Lord
shall renew their strength;
they shall soar high on wings like eagles;
they shall run and not grow weary;
they shall walk and not faint. Isaiah 40:31
That's our story. Or rather, the beginning of our story….
You can "Stay Tuned For More" by joining our Wine Club, following us on Facebook and liking us on Instagram @4031wines and @tenpeaksvineyard.
The best is yet to come….